For the reasons we will explore here, Spain is without a doubt an excellent destination for would-be English as a second language (ESL) teachers – even if you lack prior teaching experience.
Do you feel that you might like to teach English in Spain, but you're not sure if it's the right place to start a new ESL career?
Here, we'll dive into a handful of the many reasons that Spain should be on your shortlist of ESL destinations.
Reason #1: Wide open job market
Spain, as is also true of other ESL destinations throughout the world, is a teacher's market due to the incredibly high demand for ESL teachers contrasted with the relatively limited supply.
American teachers, in particular, are highly valued as are teachers from other native-English-speaking countries such as Canada, the UK, Ireland, South Africa, Australia, and New Zealand.
There are thousands (by some estimates, tens of thousands) of ESL positions in Spain reserved exclusively for foreign, native English speakers.
To learn more about the wealth of ESL opportunities in Spain open to qualified American teachers (meaning you are a native speaker and have a bachelor's-level degree or higher in any discipline), have a glance at our comprehensive blog post on the topic, Are English teachers in demand in Spain?
Reason #2: Your Spanish student visa allows access to the whole European Union
Consider Spain your beachhead into Europe – your own gateway abroad.
When you get your Spanish student visa (we'll help you through the process if you work with us as part of our standard service) visa-free travel to the rest of the EU countries automatically opens up. That's a whole continent of possibilities at your fingertips!
Whether you're most interested in skipping over to Paris for a weekend or taking a longer trek to the exotic likes of Malta, you can do it all with one Spanish student visa.
As anyone who's troubled with the hassle of getting visas will confirm, visa-free travel throughout Europe is nothing short of a godsend.
Reason #3: Learn Spanish in an immersive environment
The general consensus among linguists and education experts is that immersion is the best way to learn a new language because you are forced to interact in the native tongue in real-time out of necessity.
Learning Spanish has enormous practical benefits. A whopping estimated 450+ million people worldwide speak Spanish – the majority of them living in Latin America – making it one of the most common languages across the globe.
Whether it's communicating more effectively with your neighbor or adding a valuable professional asset to your resume, boosting your Spanish proficiency confers numerous benefits.
Reason #4: No experience necessary
Having experience on your resume, it should go without saying, is a huge advantage for a teacher candidate to have, but the great news for ESL hopefuls looking to break into the industry in Spain is that prior experience is by no means a requisite credential.
Most of the teachers we work with at RVF International, whom we place in rewarding ESL positions throughout Spain, in fact, do not have past teaching experience.
To learn more about getting hired at a great school in Spain without teaching experience, check out our blog post on the topic, Teaching English in Spain Without Experience.
Reason #5: High standard of living
Having lived and traveled extensively throughout impoverished parts of Asia and Latin America, the undeniable reality of these journeys is that, while undertaking them is worthwhile, the standard of living in these places is not up to par with Western standards.
Numbeo, for instance, a leading international cost-of-living comparison tool, rates Spain's standard of living as "very high" due to its excellent safety record (low crime), modern healthcare system, low pollution, and – which we'll explore in the upcoming section – relatively low cost of living.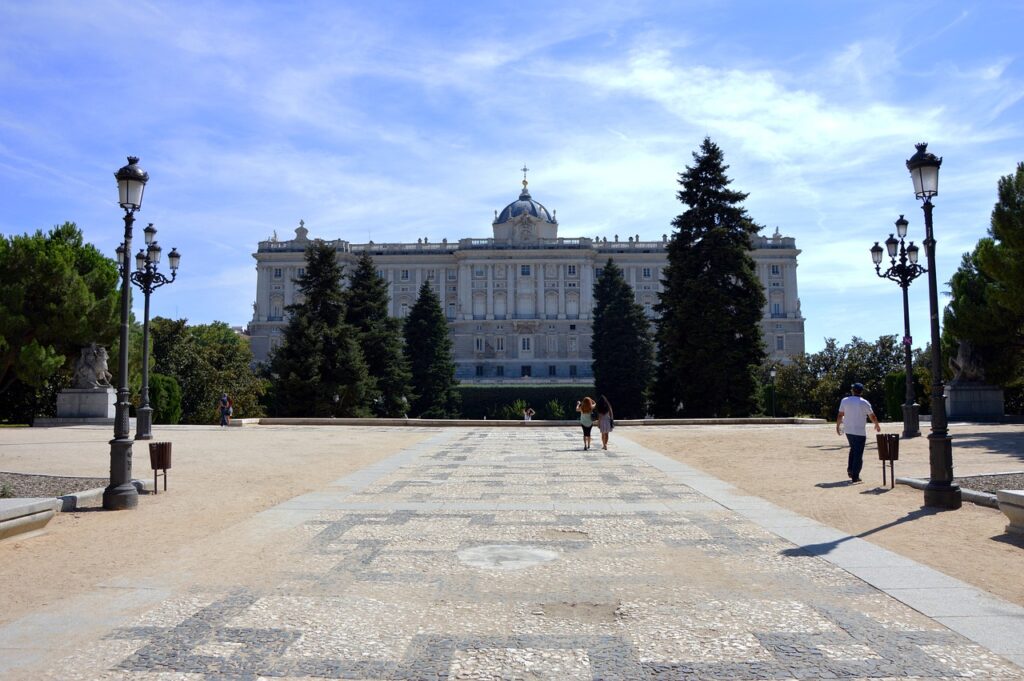 Reason #6: Lower cost of living compared to the US
While the standard of living in Spain is high, its cost of living is not – at least not compared to the United States. According to some estimates, living in Spain is 123% cheaper than in the United States.
So, if you're considering the financial logistics involved in making the decision to move to Spain, it's worth incorporating the lower cost of living into your analysis. You'll pay less – as a general rule – in Spain for electricity, rent, food, etc. than you would for the same goods and services in the United States.
Reason #7: Unrivaled cultural legacy
Spain is the land of Picasso and Salvador Dali, Miguel de Cervantes (author of Don Quixote) and El Greco. It's also home to no fewer than 49 UNESCO World Heritage sites.
There is no shortage of top-tier, world-renowned museums scattered across the Iberian Peninsula showcasing the country's rich cultural legacy – from the Guggenheim in Bilbao to Museo Nacional del Prado in Madrid.
Spain has played an integral role in the development of European culture as a whole. For instance, after the movement was imported from Italy where it began in the 14th century, Spain became an epicenter of Renaissance artwork.
Reason #8: Beach Getaways
If you're like most people, you enjoy a quality beach for a weekend getaway or a week-long stay of fun in the sun. Because of its geographical makeup as a peninsula, Spain is home to 5,000+ miles of pristine coastline, with innumerable beaches – highly touted and more low-key alike.
Millions of tourists from Europe and further abroad visit Spain each year specifically for beach holidays. But when you teach English in Spain, they're accessible year-round whenever you have a break from work (and you will have plenty when you work with RVF International).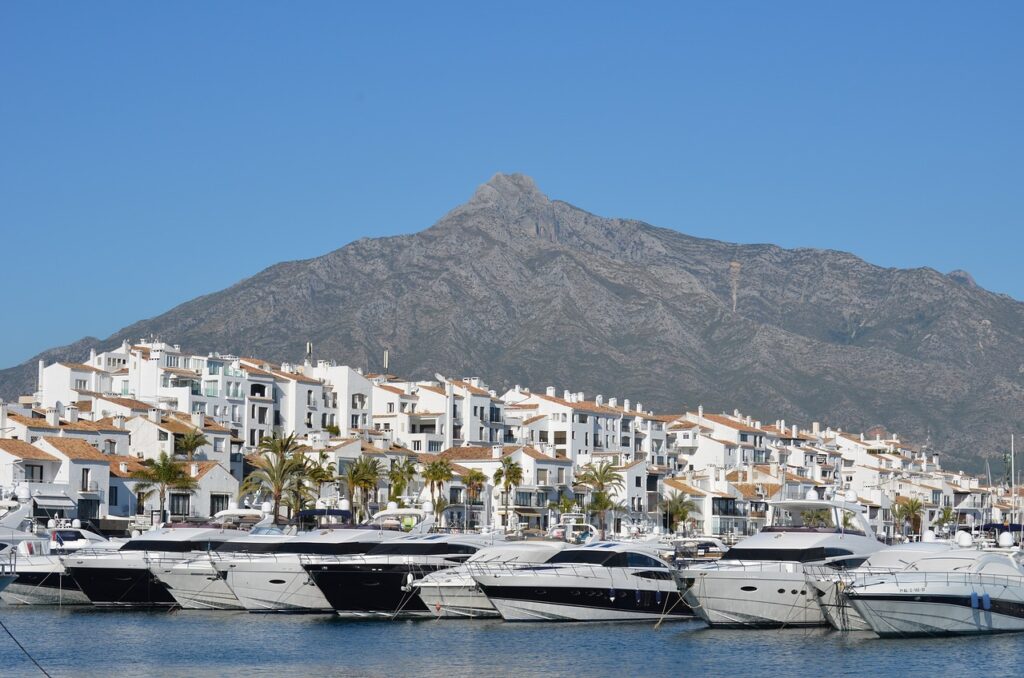 Reason #9: International professional experience
International work experience is one of the best additions a young person can make to his or her resume. According to EDHEC Business School, "abroad experience demonstrates ambition, resourcefulness, versatility, and a willingness to take risks, all of which are attractive employee traits."
Reason #10: Spain is a culinary treasure trove
Spain is a culinary powerhouse at the intersection of European and Moorish (North African) influences. Whatever your taste, the Iberian Peninsula has something everyone can enjoy — from churros to Paella Valenciana to the curiously named bar favorite patatas bravas ("brave potatoes").
Check out CNN's "14 Spanish dishes you should try."
Reason #11: Gorgeous climate
Spain's climate (or, more accurately, climates as in plural) is renowned in Europe and abroad for its diverse and (mostly) temperate nature. The various regions of Spain each have unique climates, from the mountains of the North to the more arid, desert-like Central/South.
Much of Spain enjoys near-constant sunshine. Madrid, for example, the country's capital, experiences, on average, 300 days of sunshine in any given year. Breaking out the calculator, this means that, for roughly 5/6 of the year, the sun is always out!
Reason #12: Diverse student ages
Spain has a relatively diverse ESL clientele – from toddlers to adults. Depending on your age preference, it's possible to find rewarding positions teaching English to Spanish adults or to preschoolers. Many, perhaps most, ESL teachers have a preferred student age, and each age comes with its own sets of advantages and challenges.
Contact RVF International to learn more about ESL in Spain
At RVF International, we've placed thousands of teachers in high-paying, personally rewarding ESL positions throughout Spain. Most of them, before making their decisions, had questions about ESL in Spain.
We're here to answer yours. Contact us – don't be shy!
Also, while you're here with us, check out our blog post, 10 Reasons Why You Should Choose a Teach Abroad Program in Spain, for more information about teaching English in Spain.