Teaching English in Spain is an incredible opportunity for those looking to experience another culture and be immersed in a new language. However, living on a teacher's salary in Spain can be tricky if you are not prepared.
In this article, we'll cover everything you need to know about living on a teacher's salary, including how much you should expect to make, where to find accommodation, how to budget for food and other necessities, and tips on how to save money. We'll also look at what you can expect in terms of salary and taxes, as well as ways to make the most of your earnings.
How Much Will I Make As An English Teacher In Spain?
Teaching English in Spain is a great way to experience the culture and language of this beautiful country. The salary for an English teacher in Spain varies depending on the position, location, and qualifications of the teacher. Generally speaking, teachers can expect to earn between $700 and $1,000 USD per month.
The most popular locations for teaching English in Spain are Madrid, Granada, Zaragoza, Seville, Barcelona, Malaga, and Majorca. However, don't discount other areas, as there are plenty of opportunities available throughout the country. Licensed teachers can teach in Spanish private international schools, but they will generally need to have 2-3 years of licensed teaching experience to land a job. However, with RVF International, you don't need to have any teaching experience or a license to teach in Spain. You only need a college degree. Learn more about our program requirements here.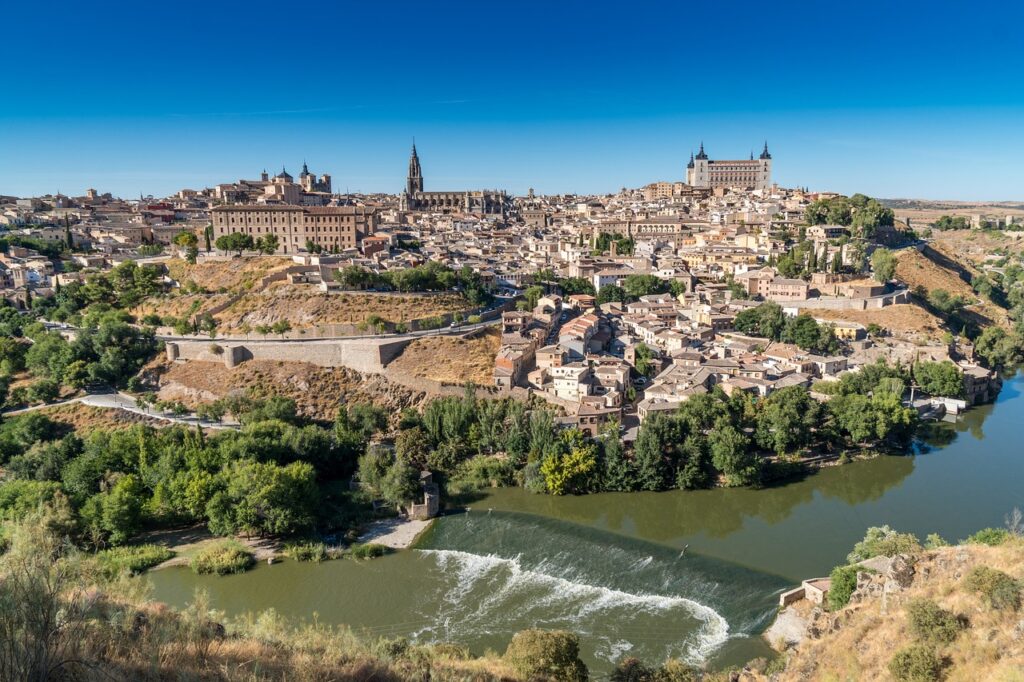 Budgeting Tips To Make The Most Of Your Spain Experience
When traveling to Spain, it's important to make the most of your experience while also being mindful of your budget. Creating a budget is a crucial step in ensuring that you can enjoy all that Spain has to offer without breaking the bank. Below are some budgeting tips to help you maximize your Spain experience.
Create a budget
The first and most obvious step to effective budgeting is to create a budget. You need to have a clear understanding of how much money you have and how much you can afford to spend on different aspects of your trip. Start by listing out all your travel expenses, including flights, accommodations, transportation, food, and activities. Once you have a budget in place, it becomes much easier to make informed choices about your spending.
Save Up Before You Go
Before you leave for your trip, be sure to save up enough money to cover all your expenses. Having a buffer of extra cash can help you stay within budget and make the most of your time in Spain. We recommend saving up at least three months of your salary before you go.
Shop for groceries
When it comes to food, eating out every meal can quickly add up. Instead, consider shopping for groceries and cooking your own meals. Not only is this option more budget-friendly, but it also allows you to experience the local cuisine in a more authentic way. Head to the local grocery store to stock up on fresh produce, meats, and bread and enjoy a picnic lunch in one of Spain's beautiful parks.
Dine out smartly
Of course, you'll still want to dine out while in Spain for the experience. To save money while dining out, consider opting for a set menu or "menu del dia." Many restaurants in Spain offer a fixed-price menu that includes a starter, main course, dessert, and sometimes even a drink. This is usually cheaper than ordering individual dishes from the menu.
Explore free entertainment options
Spain is full of cultural and historical sights worth seeing, and many of them can be seen for free or at a low cost. Take a walking tour of the city, visit a free museum, or attend a local festival. Do some research online and ask locals for recommendations to find out about events and experiences that won't break your budget.
Use public transportation
Instead of relying on taxis or rental cars, use the public transportation available in Spain. Most Spanish cities are well-connected via buses, metros, and trains, making it easy to get around. Consider purchasing a multi-day transportation pass that will save you money over time.
Take Advantage Of Public Services
Spain boasts a wide range of public services that can help make your stay more enjoyable and affordable. Take advantage of free Wi-Fi networks available in many cities, or look into discounts for students and seniors at certain attractions and restaurants. Additionally, a lot of healthcare in Spain is free or heavily subsidized, so make sure you familiarize yourself with the public healthcare system before your stay. By using the public services available to you, you can make your stay in Spain both enjoyable and affordable.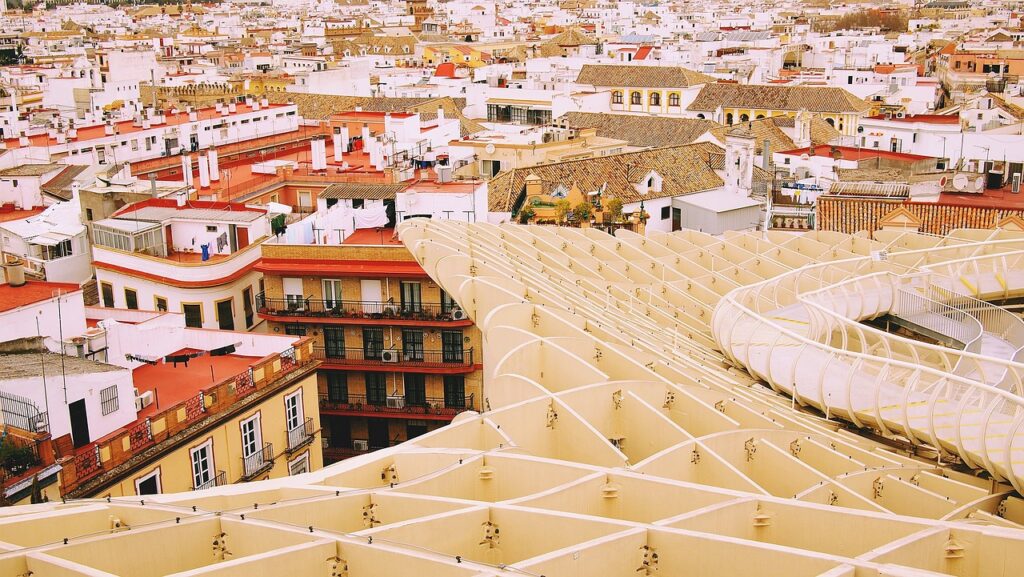 Housing Options In Spain
One of the most popular housing options for teachers in Spain is renting an apartment. Apartments can be found in a wide range of sizes and shapes, from cozy studios to spacious multi-bedroom apartments. While the rental market can be competitive in major cities like Madrid and Barcelona, teachers can find affordable options in smaller cities and towns.
Renting an apartment in Spain typically requires a deposit of one to two months' rent, and most landlords also require proof of income and a Spanish bank account.
Another popular housing option for teachers in Spain is sharing a flat or house with other people. Sharing accommodations can be a great way to save money on rent and living expenses while also making friends and enjoying a social life in a new country. Websites like Idealista and Fotocasa offer listings of shared accommodations throughout Spain.
When searching for affordable housing in Spain, there are several tips that teachers should keep in mind.
First, it's essential to do your research and get to know the different neighborhoods in your desired city or town. Some neighborhoods may have higher rental prices than others, and safety can also vary depending on the area.
It's also important to be aware of common rental scams in Spain, such as landlords asking for money upfront without providing proper documentation. To avoid these scams, it's essential to only work with reputable landlords and agencies and to always ask for a contract and receipts for any payments made.
In addition to researching neighborhoods and avoiding scams, it's also important to consider your budget and living expenses before signing a lease.
To wrap it up, there are many housing options available for teachers in Spain, from renting apartments to sharing accommodations to purchasing properties. By doing your research, working with reputable landlords and agencies, and considering your budget and living expenses, you can find affordable and comfortable housing in Spain and enjoy all that this beautiful country has to offer.
Extra Ways To Make Income In Spain
Spain is a popular destination for teachers, whether you are teaching English as a foreign language or working in a local school. However, many teachers find that they'd like to make a little extra money while in Spain. Fortunately, there are plenty of opportunities for teachers to make extra income in Spain.
Tutoring
One of the most popular ways to make extra income as a teacher in Spain is through tutoring. Many families in Spain are willing to pay for private English lessons for their children or themselves. You can advertise your tutoring services by posting flyers in local cafes, schools, or online through social media platforms. It's also possible to teach additional subjects that complement your skills, such as music or art, and extend the scope of your tutoring abilities.
Online Teaching Opportunities
Another option for additional income is to teach English online. Many companies exist nowadays which connect students with tutors based in different countries around the world. You will have the flexibility to work from home and can schedule your classes according to your availability.
Freelance Opportunities
Additionally, teachers can also take advantage of freelance opportunities online. Freelance writing allows teachers to explore their passion for writing while earning some extra money. Freelance marketplaces such as Fiverr, Upwork, and Freelancer offer different types of writing jobs or editing opportunities.
If you have teaching experience, you could also consider offering workshops or seminars for other teachers in your community. Teachers are always looking to improve their pedagogy, and your experience and knowledge can be a valuable tool for others. You can market your services through teacher organizations, local schools, or online.
Wrapping It Up
When it comes to living in Spain on a teacher's salary, there are many ways to do it. By utilizing the resources available, teachers can make extra income and stretch their salaries further. With careful budgeting and a little bit of extra work, you can enjoy the best of Spain without overspending.
If you're looking for more resources or want to learn how to become an English teacher in Spain, visit RVF international's website, where we provide valuable information and resources for teachers of all levels.