Discovering new tastes and eating local food is an important part of any traveling experience. Experiencing culture through typical dishes could give you a better understating of local people. If you are interested in teaching English abroad while immersing yourself in a new culture, you should know the typical food of the country. RVF International is here to tell you about the most popular dishes throughout the country!
Spain is known for a number of things including its art, culture, history and amazing beaches. But what Spain is most well-known for around the world is its unique cuisine. Eating Spanish food from Spain is an amazing and singular experience in and of itself. Here is our list of Spanish dishes that you simply must try if you will be teaching English in Spain.
1. Paella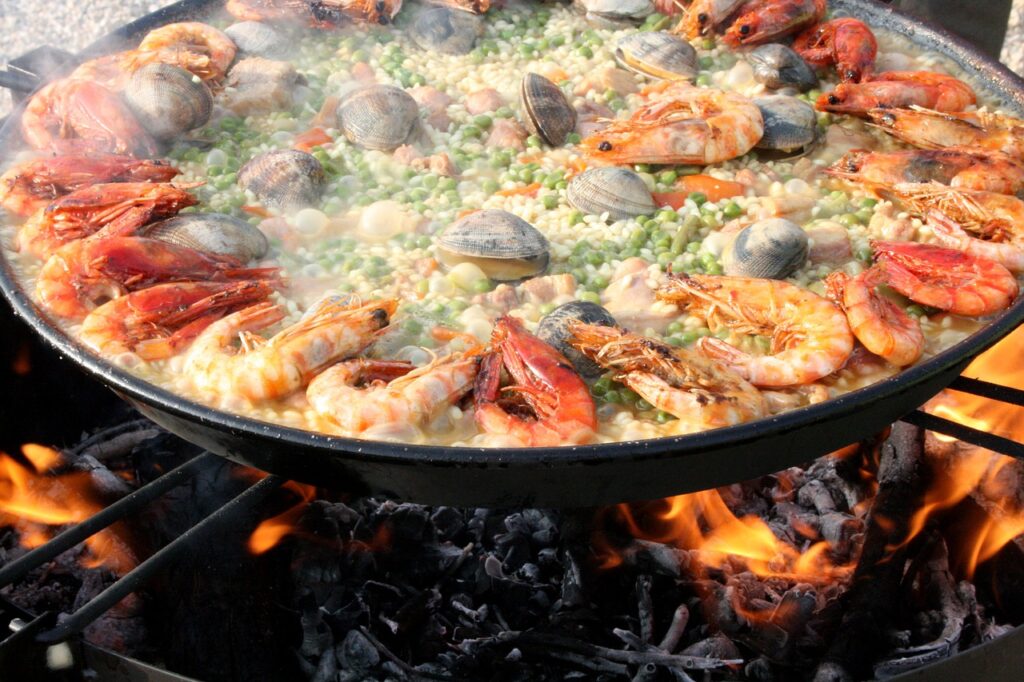 Paella is perhaps the most famous dish representing Spain. Authentic paella originates from the region of Valencia, and comes in two varieties: Paella Valenciana, with rabbit and chicken; and seafood paella. If you are a language assistant in the Community of Valencia you must try it in its birthplace.
2. Croquetas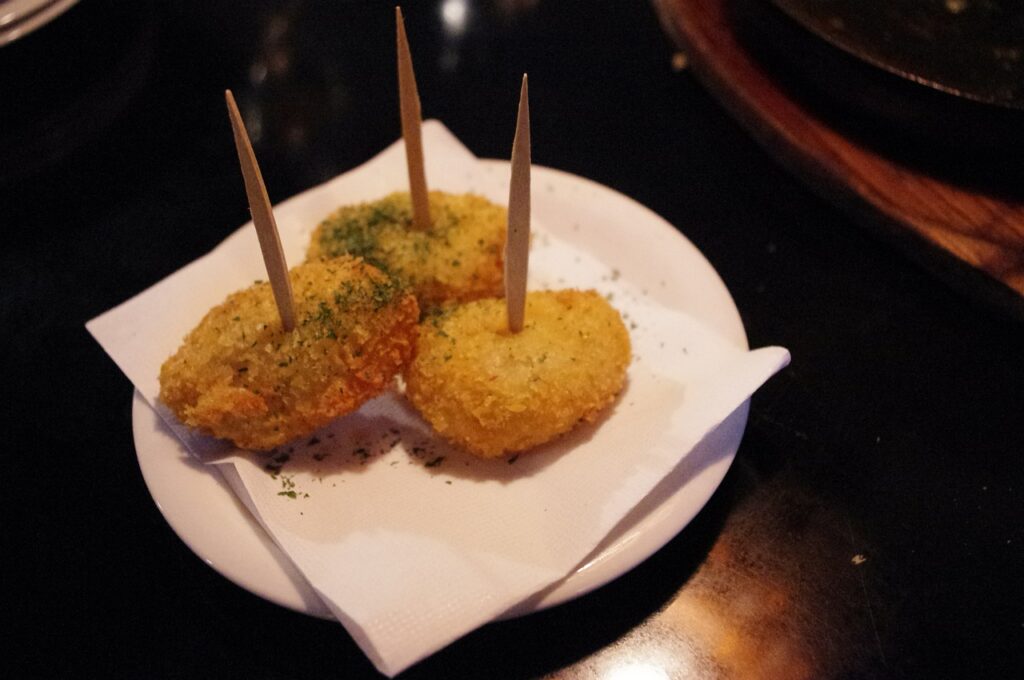 When we talk about tapas food in Spain and common foods of Spain, croquetas (Spanish croquettes) are on the list for sure. Croquettes in Spain are made with jamon (cured ham), bacalao (codfish), or Spanish blue cheese (queso de Cabrales), among others.
3. Churros con chocolate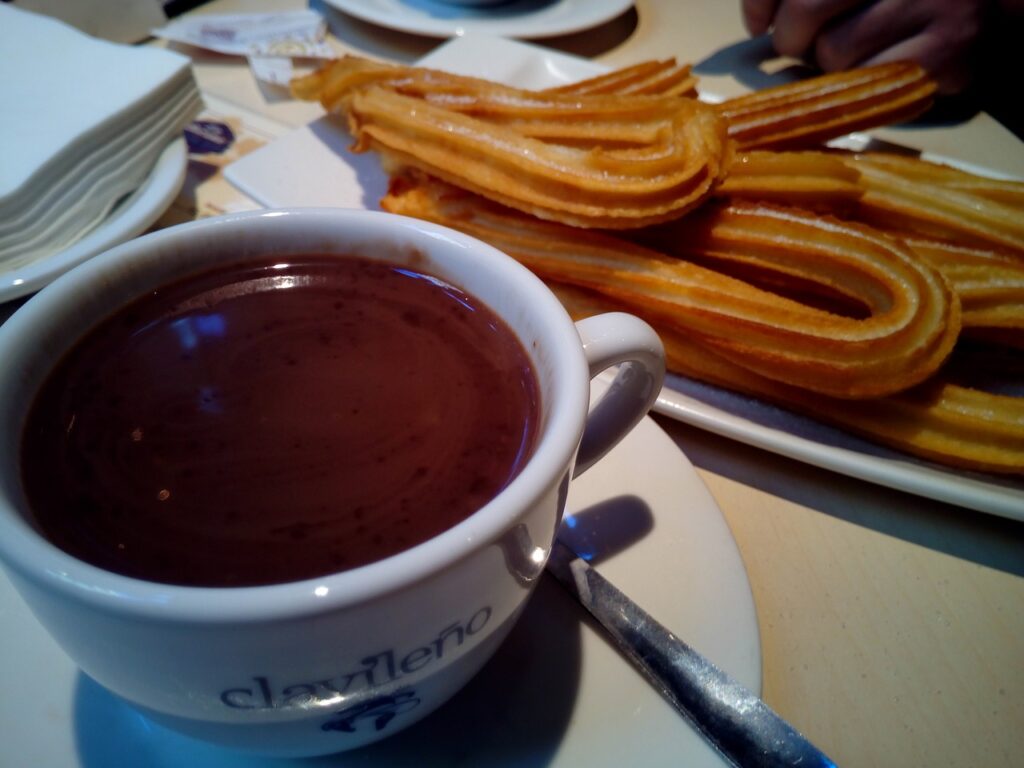 Churros are a popular snack made from fried dough pastry served with hot chocolate. If you are visiting Madrid, you must try this dish in Chocalateria San Gines, the most famous chocolatería in Spain.
4. Tortilla Española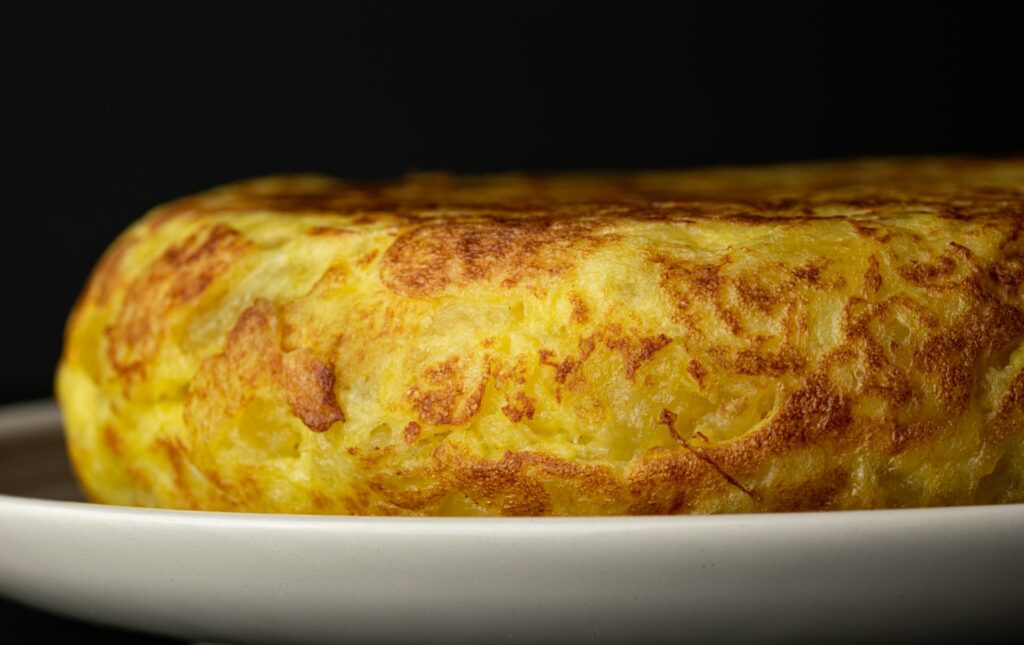 Another tapas bar favorite is tortilla Española – or Spanish omelet as it's known around the world. This dish can be made with chorizo, peppers, and onions, among other ingredients, but purists will tell you it should only contain potatoes and eggs. It's typically available in all restaurants across the country. The dish can be served for breakfast, lunch, or even dinner.
5. Gazpacho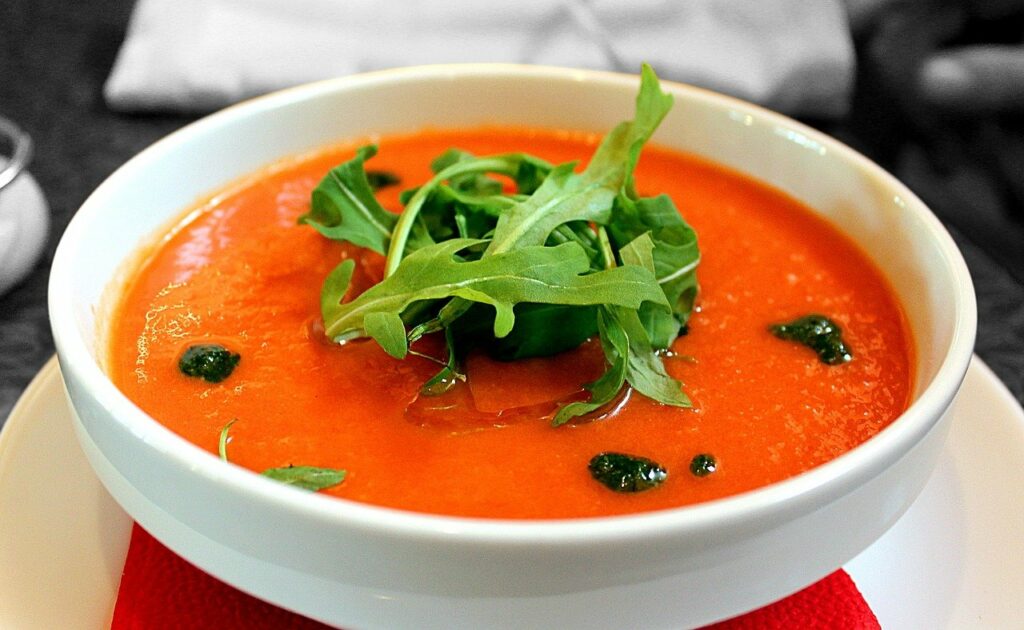 This is another traditional dish from Spain and mostly from the southern region of Andalusia. Its principal ingredients, aside from tomato, are peppers, garlic, bread, and lots of olive oil. It's great for hot summer days, and it often comes with mixed raw vegetables in the soup.
6. Patatas Bravas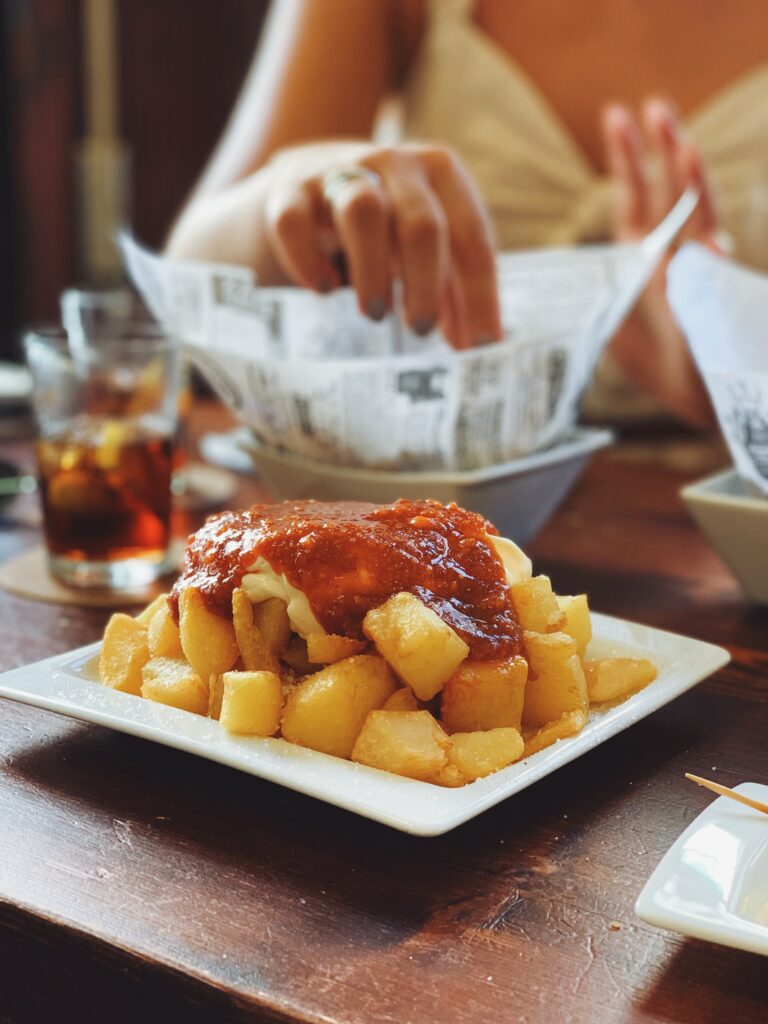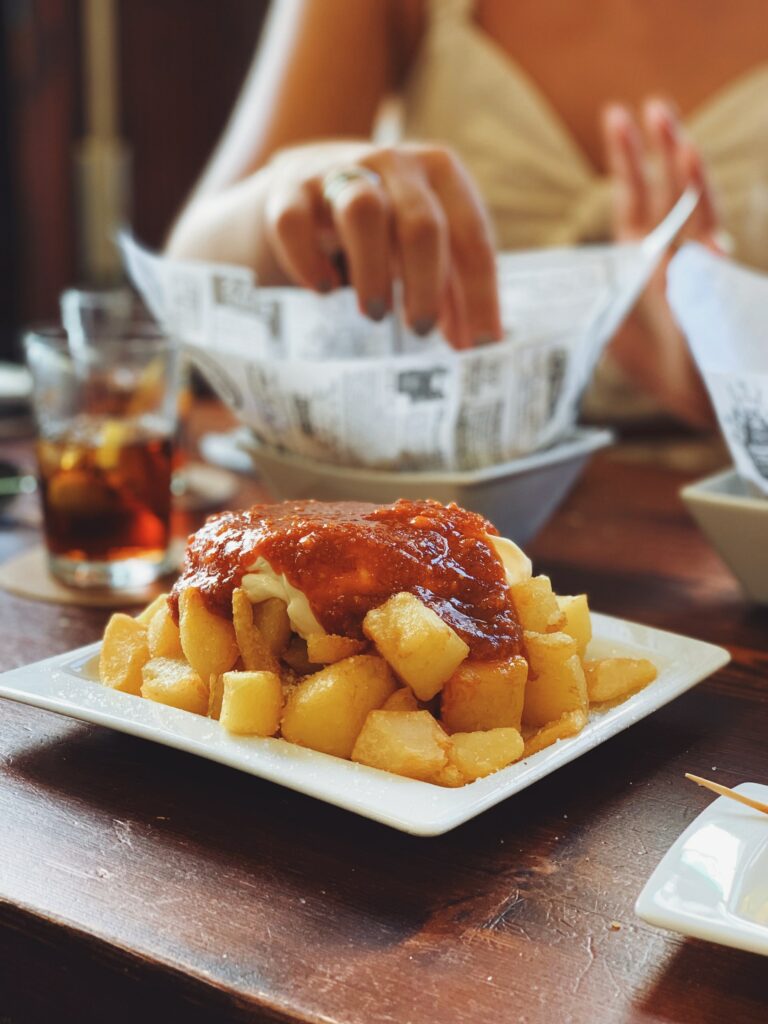 This is one of the simple dishes of Spain cuisine. It basically consists of potatoes and salsa brava. It's another typical tapas dish and it is perfect for sharing!
7. Jamón Ibérico (Iberian ham)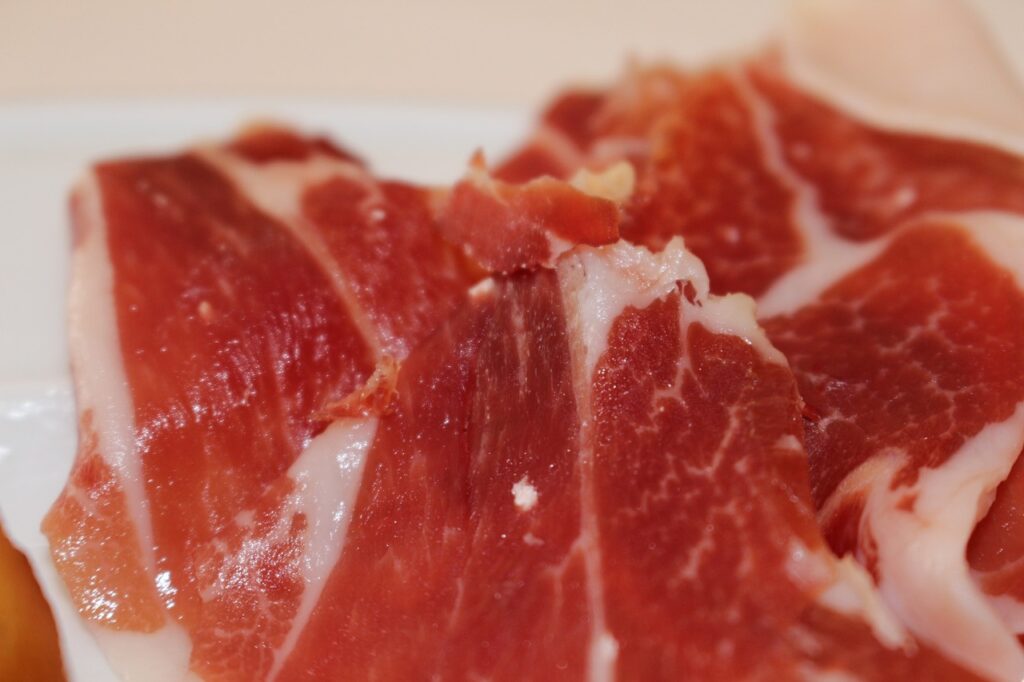 Iberiam ham is one of the most popular, if not the most popular food in Spain. The best ham should be enjoyed in thin, melt-in-your-mouth slices on its own, with a little bread and olive oil.
8. Sangría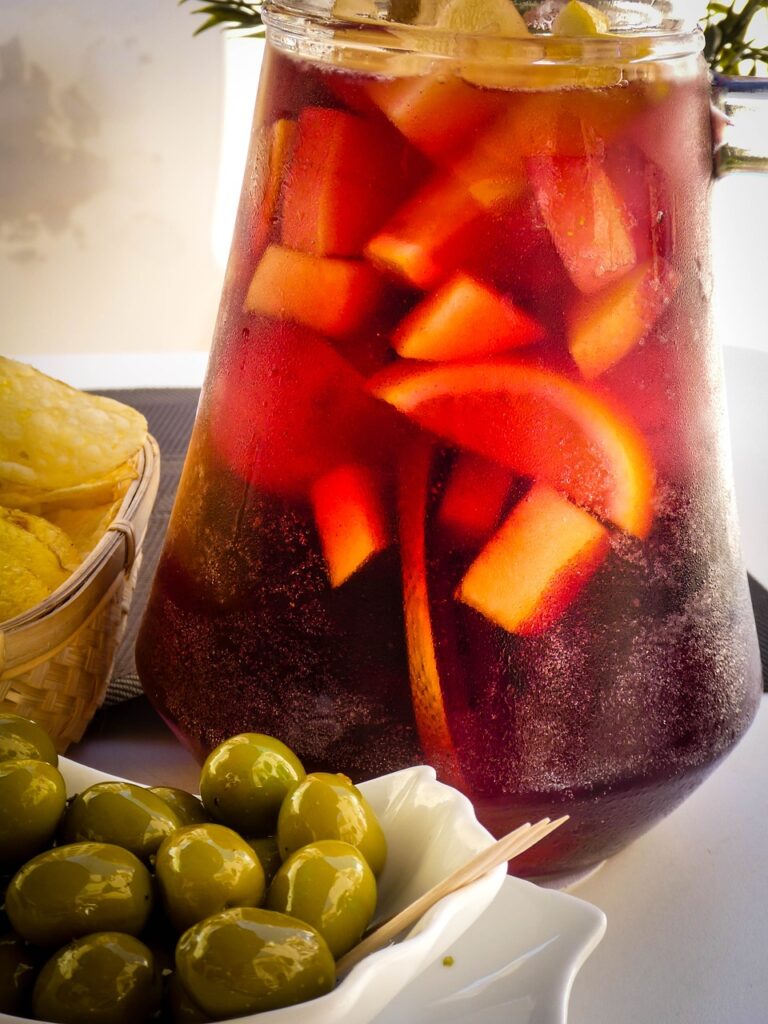 You can't make a list of famous foods from Spain without including Sangria. This is by far the most popular drink in Spain available anywhere you go. You can order it by the glass or enjoy a pitcher amongst friends. It is a light and bubbly wine.
9. Pisto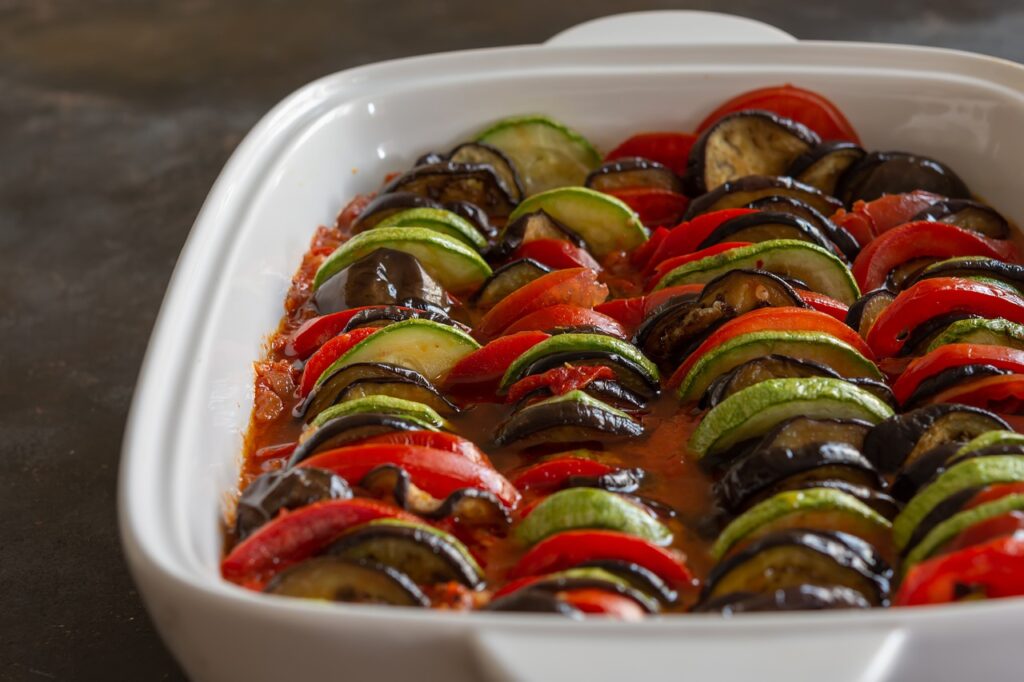 Pisto is often called the Spanish version of the classic French dish ratatouille. The recipe sees tomatoes, peppers, zucchini, onions, and garlic sliced up and roasted with a lot of olive oil to give it that classic Mediterranean flavor.
10. Pulpo a la gallega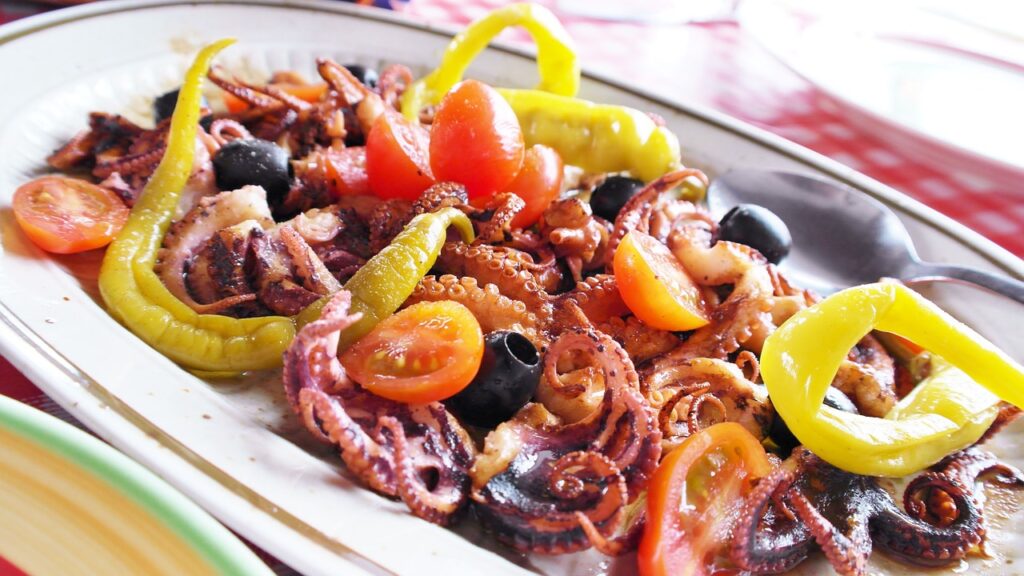 One of the more elaborate dishes is the popular pulpo a la gallega, which sees paprika, rock salt, and olive oil combined to bring out the very best flavors from the octopus. This is usually served on sliced potatoes. The dish hails from the north-western region of Galicia, which is definitely something to note for seafood lovers. After all, the region is well-known around Spain for its unique, seafood-heavy cuisine.