Teach English in Spain and be apart of a rapidly developing industry – and it needs new teachers to maintain its growth.
If you've been interested in making a big change, and starting anew on an exciting career path, you might be pleasantly surprised to learn that landing a well-paying job teaching English in Spain is easier than most people think.
Millions of Americans and workers across the Western world quit their (largely unfulfilling) jobs in the past two years during the COVID Great Resignation. Maybe you're one of them, or could be.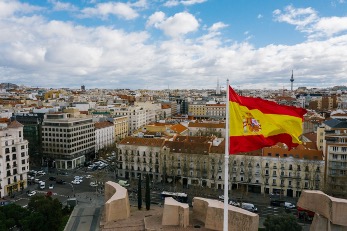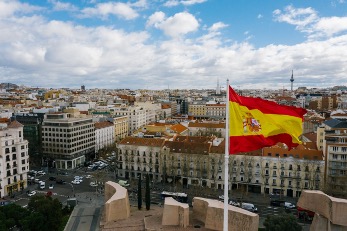 Even if you've never considered teaching English as a second language (ESL) in Spain but are interested in visiting the historic Western European Iberian peninsula, securing such a position as an English teacher will get you a visa and provide the economic viability you need to settle down.
Check out our guide to the Spain ESL life, and why it might be right for you.
Why Choose Spain to Kick Off Your ESL Career?
Before getting into the weeds, the question might occur to you: ¿Por qué? Why choose Spain over any other destination in the world to teach English as a second language?
There are, in fact, too many reasons to list, but here are a few of the best:


Transcontinental moves can be intimidating, especially if you haven't traveled extensively, but you don't need to go it alone. Reach, Venture, Find (RVF) International is here to help equip budding ESL professionals just like you with the resources and professional connections you need to not only survive but to thrive in your adopted Spanish homeland.
What ESL teacher requirements must you meet to teach in Spain?
Requirements vary slightly from school to school. But, in general, here are the baseline requirements that you'll need to meet to successfully land a position:
Be a native English speaker. This means holding a passport from, for the RVF program, the US, Canada, Australia, and New Zealand, and, for many other programs, South Africa, Ireland, or the UK.
Hold an associate's or bachelor's-level degree. It doesn't matter what your major was – even a bachelor's of arts in horticulture therapy will do! The important thing is that you've earned it from an accredited university.
Maintain a clean criminal record. The important thing is not to have any felonies on your record. Traffic tickets and other minor offenses won't be a barrier to your success.
Earn a TEFL certification (sometimes). Increasingly, a 120-hour TEFL (Teaching English as a Foreign Language) certification from an accredited provider is an essential job qualification but it's not always necessary.
Schools (and visa-issuing authorities) want to see that you're serious about delivering high-quality ESL instruction, and getting certified is one way to do that. Plus, in the digital age, there are tons of legit online TEFL providers you can go through to get certified on your own time, from the convenience of your bedroom (clothing optional).
How to get the most out of your Spanish ESL adventure
The difference between getting burned out early and excelling in your new career path be taking the following steps to ensure your success and mitigate any issues that will inevitably pop up as you transition into ESL worklife abroad.
Rely on expert ESL veterans' guidance
As the Spanish folk expression goes, "más sabe el diablo por viejo que por diablo." ("The devil knows more due to being old than from being the devil.")
RVF International is here to help in that department, offering the following assistance to the teachers who join our program and teach across Spain through our Teach Abroad program:
Visa Support
Spanish Residency Support
Translation Support
Email Support
Program Orientation
We make relocation logistically easy. For reviews from real students, check out our testimonials page. Here's one from Sam Elliot:
Weigh your options
Another famous Spanish ditty is "Más vale pájaro en mano que ciento volando," the Latin version of "a bird in hand is worth two in the bush." While there is wisdom to be had in that aphorism, it doesn't necessarily apply in all contexts, and ESL in Spain is one of those.
Don't jump at the first opportunity that comes your way; rather, take your time, weigh your options, and do your due diligence when it comes to vetting the programs/schools you are considering.
Don't worry about missing the proverbial boat. There are plenty of programs and schools out there, and they're not all the same. Some are better than others. A lot are even scams. Making the right choices, again, means the difference between a successful, enjoyable ESL teaching experience and ESL hell.
Get deliberate about what you want
Here's another dose of Spanish folk wisdom: "El camarón que se duerme, se lo lleva la corriente." ("The shrimp who falls asleep is taken by the current.")
Scour the web for ESL teacher forums (there are lots). Whenever possible, talk to current or former teachers in the programs/schools you're looking into. Read the fine print in any contracts. Negotiate on your own behalf to get higher salaries and more perks (or rely on an ESL placement program like RVF International that will advocate on your behalf to do so).
Contact RVF International to learn more about ESL in Spain
The central thrust of our mission is to help our program participants "fully experience the thrill, discovery and joy of travel" through the medium of ESL. We help prospective teachers like you – including first-timers with no prior experience – launch into their ESL careers to get the most out of their ESL journeys.
If that's what you're into, contact RVF International and let us assist you in this manner.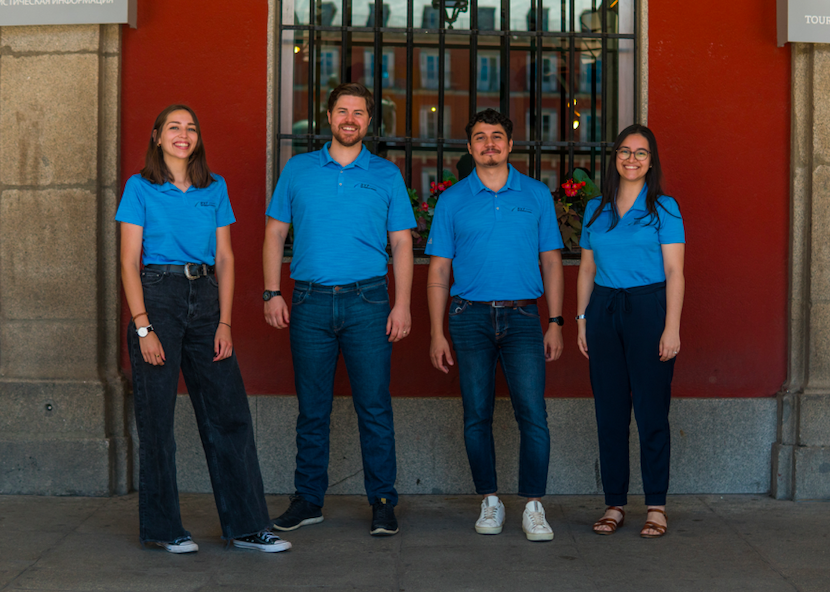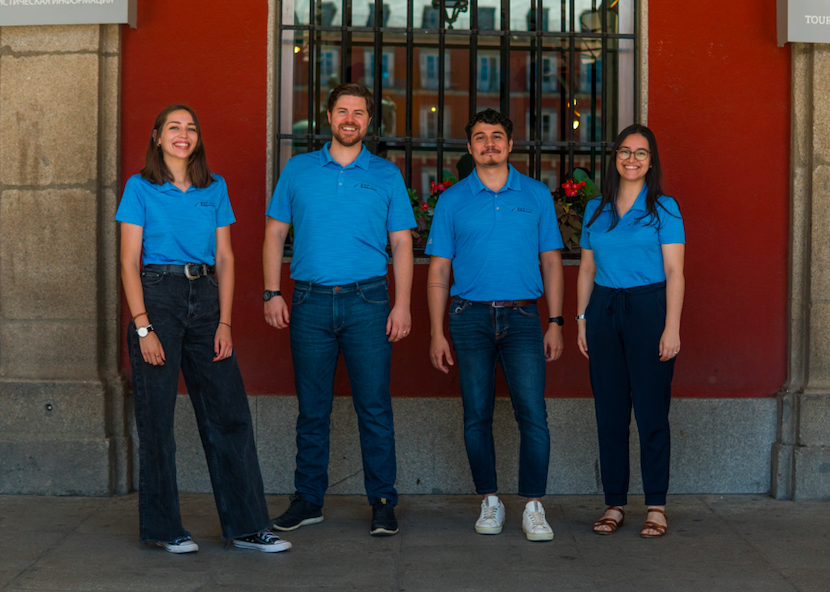 ¡Buen viaje! ("Have a safe journey!")
Ben Bartee is a Bangkok-based American journalist, grant writer, political essayist, researcher, travel blogger, and amateur philosopher. Contact him on Linkedin and check out his Portfolio.