Why learn Spanish in a boring classroom when you could improve your Spanish skills on the bustling streets of some exotic foreign metropolis or the quiet corners of a remote, untrodden village?  
Here are the top 5 places where you can explore a unique cultural and geographic landscape while building up your Spanish acumen at the same time.
Before we dive into the roundup, consider here a few key tips to keep in the back of your mind while we move through the list:
The Spanish dialect you want to acquire. As you'll discover once you master the language, spoken Spanish can vary quite dramatically depending on the region. You know how American English can sometimes sound completely different than limmericky Irish English, each having its own slang and accents? The same concept applies to Spain-Spanish vs. Latin America-Spanish. And there are lots of nuanced differences in spoken Spanish even among Latin American nations.
Visa availability. Some countries are more open to foreign visitors than others. American visitors to Mexico, for example, are welcomed with open arms for six months at a time without any complicated visa applications. On the other hand, US law requires a pre-approved "general license" for travel to Cuba.
Other countries placed limits on travel during COVID-19 – like Spain, as part of the EU – but many of those restrictions have been lifted.
RVF International assists program participants with acquiring the appropriate visa to live and work in Spain. So if you don't want to deal with the hassle of acquiring a visa (and believe me, it can be a hassle if not a total nightmare) then working with an established, reputable placement service might be ideal.
Your long-term career goals. If you're planning to teach English as a second language (ESL) in a certain region of the world, you might want to choose a destination in that vicinity.
Climate preferences. Countries closer to the equator like Costa Rica stay sunny and warm year-round, whereas other destinations like Argentina and Spain have more of a four seasons vibe.
Spanish Hotspot #1: Spain
We would, of course, be remiss if we didn't start the roundup with the progenitor of the Spanish language itself, where it all started.
Famed travel enthusiast and culinary champion Anthony Bourdain, who ventured to literally hundreds of countries before his untimely death, had high praise for Spain:
"Any reasonable, sentient person who looks at Spain, comes to Spain, eats in Spain, drinks in Spain, they're going to fall in love. Otherwise, there's something deeply wrong with you. This is the dream of all the world."
Spain is home to a handful of stunning cities steeped in a rich cultural legacy spanning centuries, built on equal parts modernity and tradition.
Check out our definitive guide to Spanish municipalities, Best Cities to Teach English in Spain.
Plus, once you pass through customs at the Spanish airport, you're in EU territory, which opens up access to all the other historic countries in the Schengen Area like France, Italy, and more weekend getaways.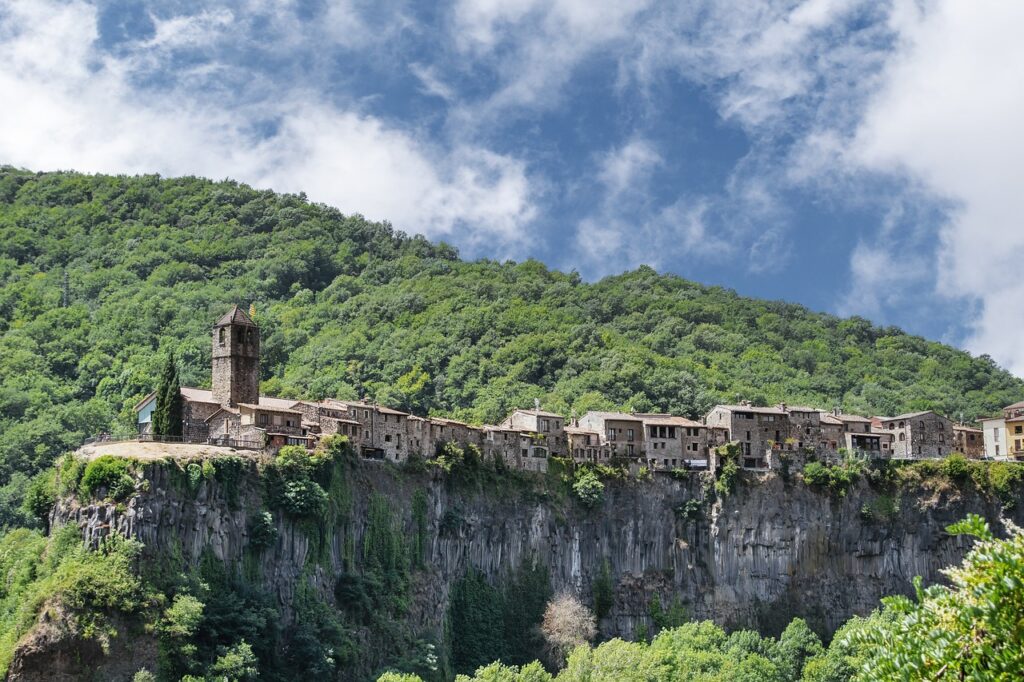 Spanish Hotspot #2: Argentina
As the most popular destination for tourism in South America and home to the 2022 World Cup champions, Argentina is arguably the second-best locale to improve your Spanish.
Buenos Aires, Argentina's capital, is ultra-modern and foreigner-friendly. Thousands of English-speaking expats live and work in Buenos Aires in ESL positions as well as in other capacities.
Overall, Argentina is a nice mix of local Latin American flavor, influenced by the native cultures that predated Spanish conquest, and the imported European culture from Spain.
Economically and socially, Argentina ranks consistently relatively highly on the human development index (HDI) compared to a lot of neighboring countries.
A huge consideration if you're coming from North America (or anywhere in the Northern Hemisphere for that matter) is that while most of the United States, Canada, and Europe freeze throughout winter, Argentina is basking in the summer sun because the seasons are reversed in the Southern Hemisphere.
"Snowbirding" is the practice of North Americans and Europeans seeking refuge from the winter doldrums in the Global South with trips to the Southern Hemisphere. They spend the warmer months at home and when the colder months roll around they head to the other side of the equator – not a bad lifestyle.
Spanish Hotspot #3: Mexico
Mexico is a stone's throw from the American Southwest, so if you want to get away without straying too far from home then you might consider heading south of the border.
Currently, over 1.6 million American expats reside in Mexico with more gringos joining them every day.
The biggest downside to living and working in Mexico is the potential safety issue. Crime in some areas of Mexico is quite high and some areas are almost entirely lawless. That said, other regions in the country – particularly the Yucatan peninsula – are actually quite tranquil.
But along with the relatively weak state and inefficient government services like policing in some areas comes a high degree of freedom – one of the biggest draws to Mexico from Americans and Canadians who feel too constrained back home.
In any case, do your due diligence and research any state/city in Mexico before you go.
Spanish Hotspot #4: Costa Rica
Costa Rica is absolutely divine. It's increasingly the king of Central American tourist destinations due to its stunning natural features, miles of pristine coastline on either side, and biodiversity.
More and more expats from the West, particularly Americans, have moved permanently to Costa Rica thanks to a confluence of welcoming factors like the low cost of living, safety, and high-end healthcare infrastructure in addition to the obvious natural allure.
And, last but not least on the list of reasons to maybe select Costa Rica as your adopted home is the abundance of ESL jobs. Most of them don't pay as much as positions in Spain or Argentina — but those places, on the other hand, are more expensive.
Spanish Hotspot #5: Chile
There aren't a lot of countries where you can hit the beach for a surf session in the AM and then find yourself in stunning mountains for an afternoon trek.
Santiago, Chile's capital, is a tech startup mecca and home to a thriving arts scene. There is tons of young energy palpable in the streets. Next to Buenos Aires in Argentina, it's arguably the top destination for North American or European expats.
RVF International Will Help Turn Your Spanish Fantasies Into Realities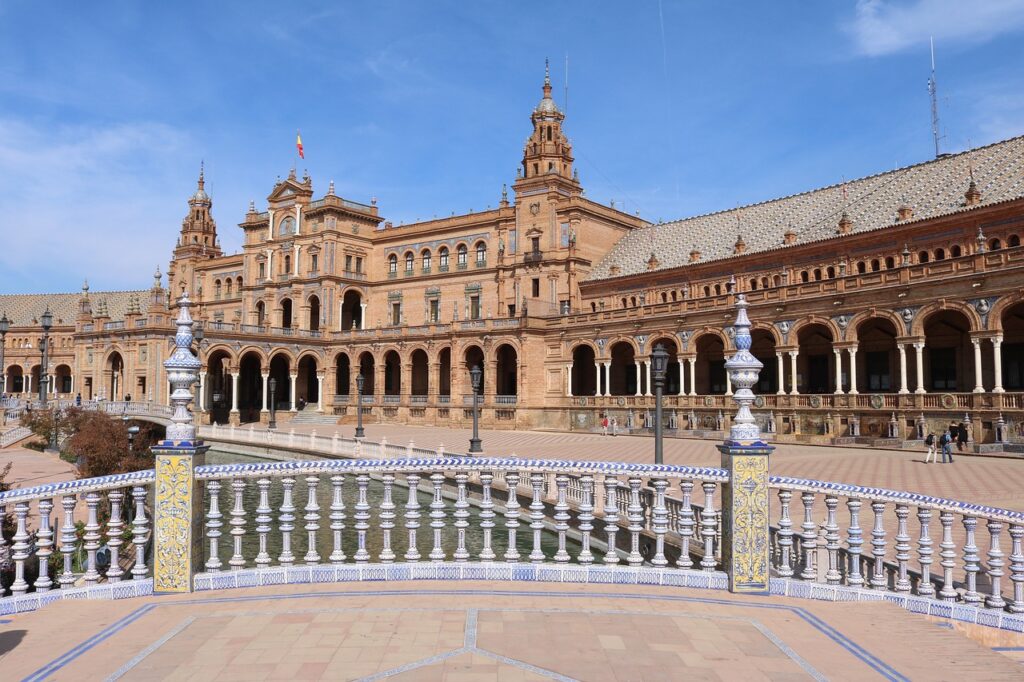 To learn more about the work we do to place new ESL teachers in high-paying, rewarding ESL positions throughout Spain, contact RVF International.
Ben Bartee is a Bangkok-based American journalist, grant writer, political essayist, researcher, travel blogger, and amateur philosopher. Contact him on Linkedin and check out his Portfolio.