Spain is famously known as a country rich with good wine, good food, great people, long hours, its scenic beauty and its vast coastline. There are a lot of things to do in Spain, and you'll get to enjoy so much of it during your time here as an auxiliar de conversación.
If you are to take away anything from this post, it should be that good planning and research can save you a lot of money; by booking transportation and accommodation in advanced, checking the free museum hours and other activities, and by eating where the locals do.
Transportation
Transport can be expensive anywhere, and while you can travel Spain via plane, train, bus or car, it can often be hard to snap up deals on flights or Spain's Renfe rail network and renting a car can be very expensive. The Renfe rail network now offers budget trains called Avlo, and you should check out budget airlines such as Vueling, Volotea, Ryanair and easyJet. Also, you could opt instead for the bus: the long-distance buses are clean and comfortable, and some even come with individual televisions in the back of the seats, aeroplane-style. Book in advance with companies such as ALSA and Avanza to get the best bargains.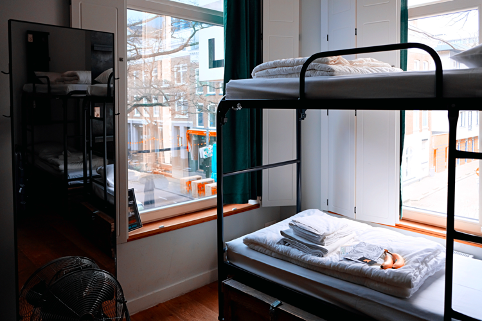 Car sharing is another popular way to get around Spain, and Spaniards are some of the biggest fans of the French car-sharing company BlaBlaCar. Current prices include Madrid–Barcelona for €35.
If you are staying in a city for a while, buy a travel card. Weekly travel passes can save you quite a bit of money and also mean you won't be scrabbling for change every time you take the metro or bus.
Accommodation
Hostels
Youth hostels are a popular option for those travelling around Spain on a budget. Big cities offer many options, but beds are best booked in advance for the cheapest deals. Many hostels include a free breakfast and other perks, such as city tours and bar crawls. You can check and compare prices on Booking, Trivago, and Hostales.
Pensiones
In Spain, many places that call themselves hostales are actually pensiones, or small hotels that have few stars but provide excellent value for money. There are some excellent places for very little money that provide more privacy than a traditional hostel dorm.
Couchsurfing
An even cheaper option is couchsurfing. There are websites that allow you to contact people with free couches. These people let you sleep on their couch for free and are always more than happy to show you around.
Airbnb
Admittedly, these services are not for everyone. If you need the privacy of your own room, Airbnb is always a go-to option. The much-publicized Airbnb allows people with spare rooms or apartments to rent them out to visitors. It is far cheaper than a hotel or self-catering apartment and the site is very safe and secure.
Food
In Spain, we have a small breakfast and a large lunch, and you should, too. That's because lunch in Spain is far cheaper than eating out in the evening.
Make lunch your main meal of the day with a menú del día, a fixed-price menu that is excellent value and available in most restaurants and cafés across the country. A typical menu consists of a starter, main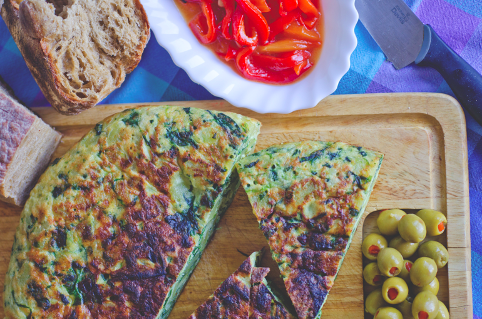 course, dessert or coffee and a soft drink, wine or beer for between 10-15€ per person.
For dinner, do a bit of research and scout out the tapas bars that offer free tapas when you buy a drink. While this is more common, and basically standard, in the south and in smaller towns, even in Madrid and other larger cities outside of Andalusia, there are bars that offer good-sized free tapas, even giving patrons a choice of what they would like, free with the price of a beer, tinto de verano or wine.
Avoid eating near big tourist sights. It may seem obvious, but restaurants located right near the major tourist sights are geared towards tourists and are usually a rip-off. Steer clear of menus that feature pictures of the food, and try to learn a bit of Spanish or typical foods in Spain so you can at least order in the local language – you'll end up in much more authentic places and could save a lot of money on food.
Eating out adds up no matter where you are. If you have access to a kitchen at your chosen accommodation, find the local market in the morning and buy some fresh fish, vegetables, fruit, jamón serrano, manchego cheese, some great red wines. Cook your lunch and eat like royalty for a fraction of the price at home.
Activities
Look out for free activities wherever you are visiting. There are lots of free things to do in big cities,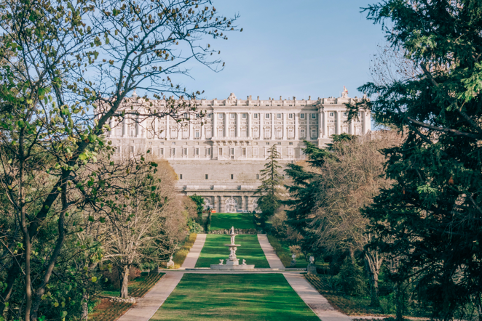 including Madrid, Barcelona, Valencia, Sevilla, Malaga, Bilbao and Granada.
Many of Spain's most famous museums have free hours, during which you don't have to pay the admission fee. For example, the Museo del Prado in Madrid is free from Monday to Saturday 6pm–8pm, and Sundays 5pm–7pm.
Many cities also offer free walking tours, which just require a tip for the guide at the end. This is a good way to get your bearings in a new place for a reasonable price.
If you are interested in teaching English abroad in Spain, we can help you get started on your adventure. Contact our team at RVF International today!